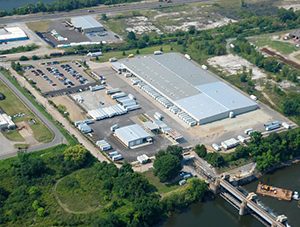 LSSE's civil-site engineering unit provides the full range of site planning, design, permitting and construction phase services necessary to meet development needs in the municipal, commercial, institutional, industrial, residential and utilities markets. LSSE's dedicated team of professional engineers, landscape architects, designers, CAD technicians, surveyors and GIS/mapping technicians have completed hundreds of successful projects in a wide range of environments ranging from pristine greenfield sites to challenging brownfield/industrial riverfront environments. Designs have been completed to facilitate conventional public bid projects through design-build and municipal force-account projects.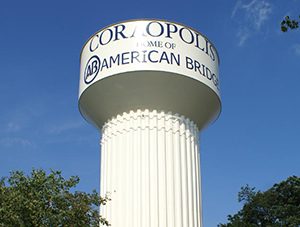 LSSE's civil–environmental engineering unit provides water facilities engineering design, permitting, construction and operational phase services relating to domestic water supply, treatment, and distribution; industrial raw/process water supply; commercial and residential development water distribution facilities, utilizing surface and groundwater sources. Services include treatment process design/optimization; hydraulic modeling; water loss studies; meter change-out programs; GIS/asset management programs; residuals management; and water quality monitoring/disinfection studies.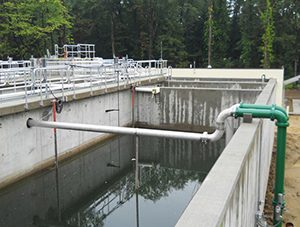 LSSE's civil–environmental engineering unit provides wastewater facilities planning, design, permitting, construction and operational phase services primarily for municipal clients including boroughs, townships, and municipal authorities. LSSE has designed successful existing system upgrade and new projects for wastewater collection, pumping, equalization, as well as complete treatment process designs including headworks, grit removal, conventional biological treatment, solids handling, and disinfection processes. LSSE has specialized in "wet weather" related studies involving I/I and flow isolation studies, system mapping, flow metering, hydraulic and hydrologic modeling, source reduction cost/benefit evaluations; CSO and SSO compliance programs.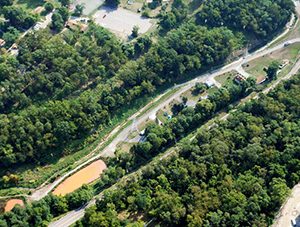 LSSE's stormwater engineering unit provides all necessary services for the design of conventional stormwater drainage facilities/infrastructure within the municipal, commercial, industrial and residential markets, and also provides specialized studies, hydraulic and hydrologic modeling and designs for flood mitigation in urban, residential, industrial and greenspace environments. LSSE's local/regional designs included Green Stormwater Infrastructure (GSI) components prior to municipal/agency site approvals mandating GSI. LSSE's stormwater services also include comprehensive regulatory (MS4) compliance programs, which are implemented under the direction of civil engineers, GIS specialists, environmental scientists and field technicians.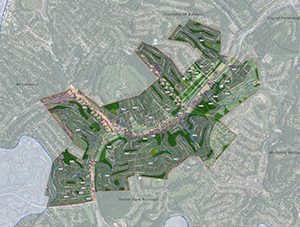 LSSE's GIS unit works directly with LSSE's site, water, wastewater, and stormwater teams. They also work together with LSSE's survey unit, which  provides clients with a wide range of GIS application modules to suit individual client needs. LSSE has established a unique business association with McMahon Associates for distribution and application of TRAISR™ (Tracking Real-time Asset Infrastructure Systems Reporting). LSSE has worked with McMahon to adapt this cross-platform/web-based GIS centric tool for a wide range of GIS applications in design/study programs and for asset management programs across multiple market sectors.   The interface is both scalable and customizable allowing the user to take advantage of modules that work together seamlessly and assist with the streamlining of code enforcement, permitting, work orders, scheduling/managing tasks, budgeting, and forecasting.  Legacy data and systems can also be migrated into TRAISR to create a single location/portal to access information.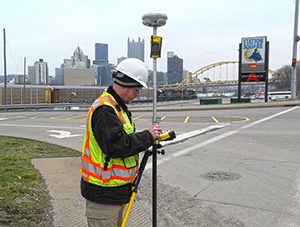 LSSE maintains a full service, survey work unit under the direction of Professional Land Surveyors. This work unit provides direct survey services to clients in the municipal, commercial, industrial, residential, and utility markets, as well as support services to LSSE's civil engineering work units. Route/alignment and right-of-way surveys have been completed for hundreds of miles of underground utilities; topographic surveys for hundreds of properties ranging in size from less than 1 acre to over 800 acres; high–order surveys for construction stakeout and structural fabrication projects, hydrographic surveys in lakes and rivers, and forensic surveys to facilitate resolution of municipal boundary disputes.